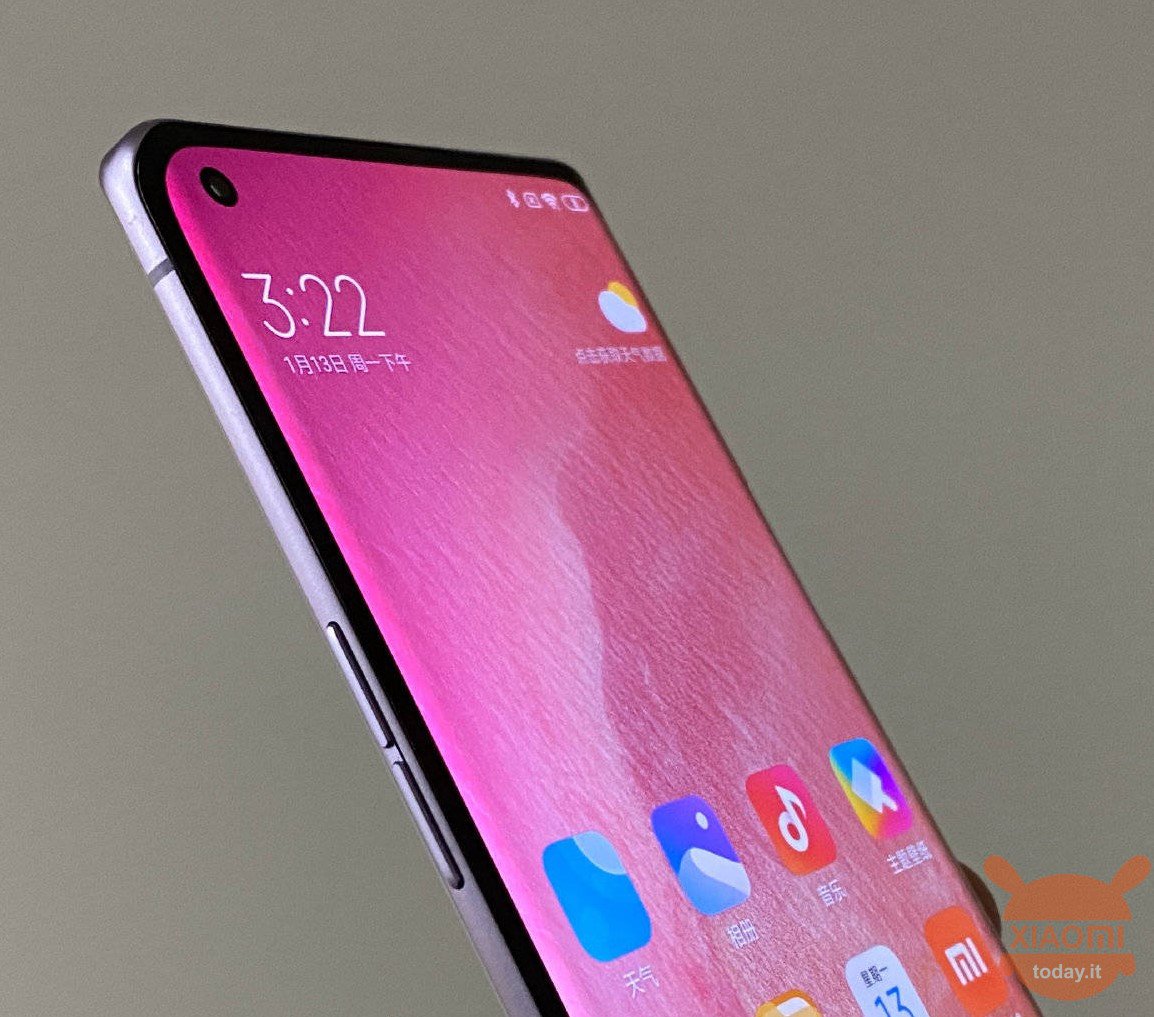 Despite the hoaxes that continue to turn on the next devices top of the range of Xiaomi, the "leaked" photos that portray them do not end. Xiaomi Mi 10 e Xiaomi Mi 10 Pro are the most anticipated smartphones of this start 2020, but we are unable to find anything official since the big shots of the company have not let anything out of their mouths, if not the processor that will mount. As said quini, new photographs of the alleged devices continue to come out and the latest arrives directly from Weibo. The design is different from that portrayed in the yield of a few days ago, but it is similar to a device of our knowledge.
Xiaomi Mi 10: this photo suggests an Oppo Reno 3 style design
As always we would like to clarify that this is not the device as it will be. It is in fact excluded that an Indian channel, since this is the case, has a preview of the device in question. Techdroider via Instagram. The similarity immediately stands out, as you will have read in the title, with the latest smartphone from Oppo, that is Oppo Reno 3.
Starting from the front side we see one single punch hole camera, i.e. embedded in the display. This doesn't seem to correspond to the renders we've seen to date and indeed it is single on the left side (Oppo Reno 3) instead of double on the right side. However, the front photographic sector is not so striking, but the frames

: these are very pronounced on all four sides, making sure that the usable display surface is smaller than we expected. Unfortunately i return rounded edges front panel, so hated by many users.

Turning to the rear, the four-sensor camera is the master and presents itself with a shape vertical traffic light as well as the designer Ben Geskin created it for Xiaomi Mi 10 Pro. It also corresponds to the presence of the single led flash on the right of the traffic light but the word 108P AI CAMERA is missing. Although the similarity with that of the Rhine is clear, the thickness of the latter is lacking.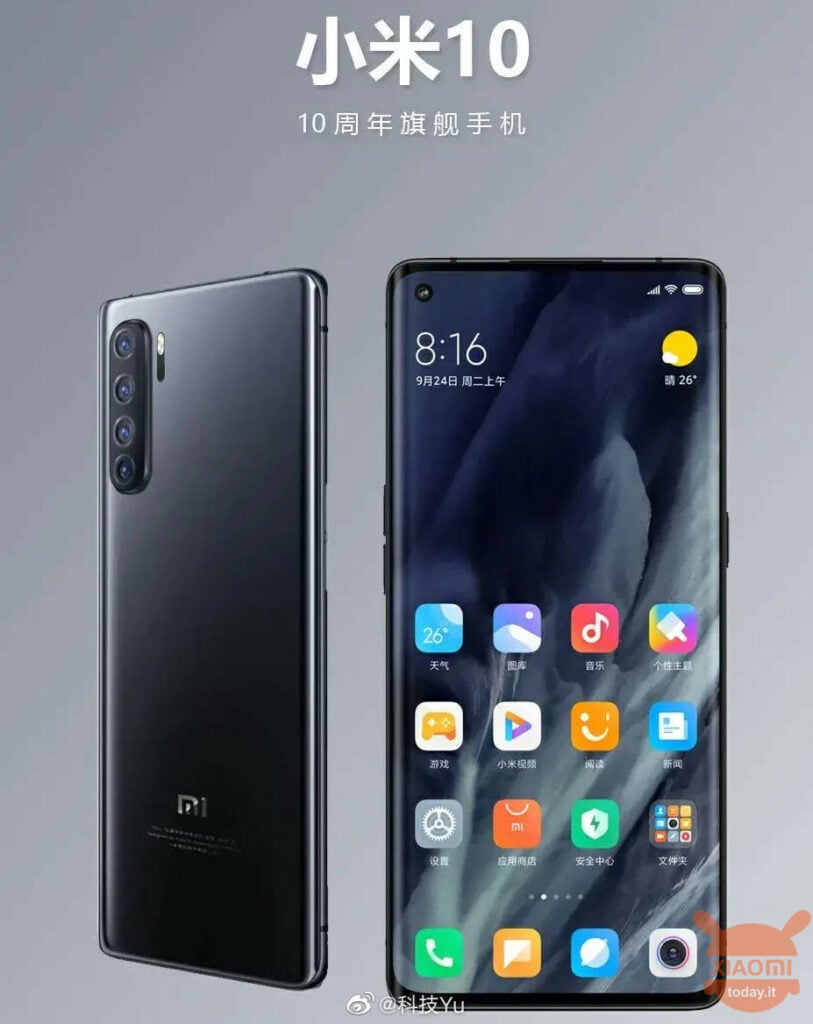 The Indians then decided to give a touch of personality to this Xiaomi Mi 10 thanks to the written "Xiaomi", bottom left, which we have learned to see with Xiaomi Mi Note 10 o Xiaomi Mi 9 Lite. In the latter case the letters would light up every time the smartphone rang: this could be an additional distinctive feature to give some difference within the smartphones market which now seems to be poor in inventiveness.
What do you think of this design? Would you like it if it were so?
Are you interested in OFFERS? Follow our TELEGRAM Channel! Many discount codes, offers, some exclusive of the group, on phones, tablet gadgets and technology.