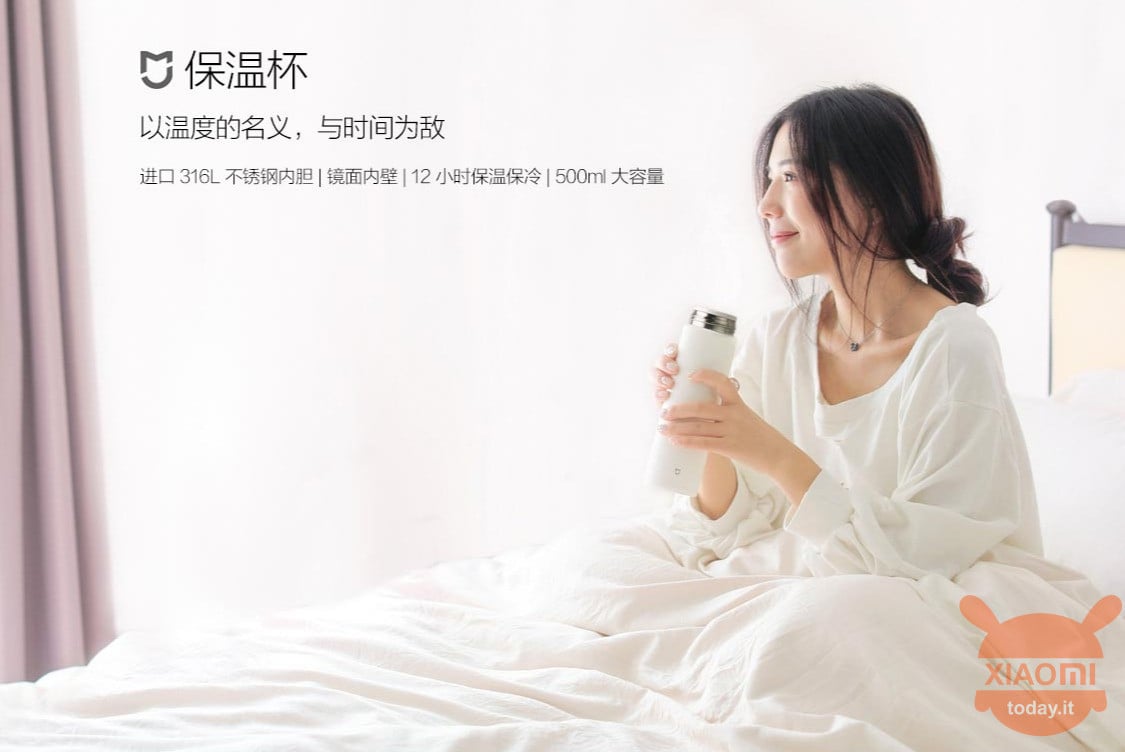 We continue our exploration of the world of Xiaomi gadgets presented today with the new Mijia thermos. The Xiaomi Mijia Mini Mug is indeed a small thermos for sale now on the official Xiaomi website for the price of 49 Yuan (6 €).
The Xiaomi Mijia Mini Mug has a capacity of 350 milliliters for a total weight of 190 grams, therefore quite light and usable with one hand only. The thermos is available in four colors: black, white, blue and pink; so as to attract an audience of wider people.
Xiaomi Mijia Mini Mug presented in China at 49 Yuan (6 €)
As for the materials, the thermos adopts a double layer of stainless steel combined with vacuum technology, the same applies to the copper-plated layer. This treatment serves to reduce heat dispersion to keep the temperature inside as long as possible. Obviously this thermal insulation works with both hot and cold liquids.
Furthermore, food grade steel and SUS304 grade was used, so it is resistant to oxidation, corrosion, is easy to clean and safe from a healthy point of view. While the upper part where we rest the mouth is made of PP plastic, a soft material for drinking with maximum comfort.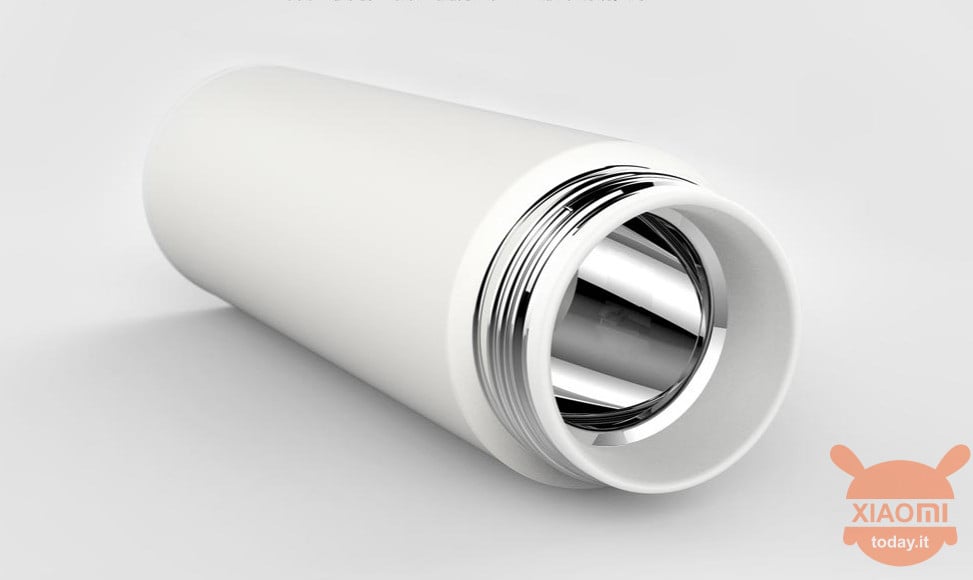 Xiaomi has performed several tests to show the degree of temperature preservation. We therefore have an indoor test with 20 ° C ± 5 ° C ambient temperature and liquid at 95 ° C, then almost boiling water. The thermos was then quickly closed and after about six hours the internal temperature was at least 68 degrees Celsius.
As far as cold liquids are concerned, instead, with 20 ° C ± 5 ° C ambient temperature, water was poured at the temperature of 4 ° C ± 1 ° C and the thermos was closed. After about six hours the water temperature was 10 degrees Celsius. What do you think of this data? Let us know in the comments section below!
Redmi 20000mAh 18W QC3.0 Fast Charging Version
🇨🇳 Standard Register Shipping✈
Ask us about international distributors
Are you interested in OFFERS? Follow our TELEGRAM Channel! Many discount codes, offers, some exclusive of the group, on phones, tablet gadgets and technology.