Over the years we have seen several health and body care products coming to the Xiaomi Youpin crowdfunding platform. Among these we obviously find different models of hair dryers, like the one produced by the SMATE brand and the one created in collaboration with SOOCAS.
Well, today comes the second hair dryer developed by one of the most famous Xiaomi sub-brands: Mijia. Here's the Mijia Negative Ion Hairdryer, let's find out together!
Xiaomi Mijia Negative Ion Hairdryer, the new negative ion hair dryer
As the English name suggests, the Xiaomi Mijia Negative Ion Hairdryer is a hairdryer with negative ion technology. This technology is mostly used to reduce the stress of a hot air flow especially on dry hair. In particular, these hair dryers emit negative ions that break up water molecules, which are thus absorbed by the hair rehydrating it.
According to the Mijia sub-brand, this hair dryer is also very light and compact, so you can take it with you on the road if you really want, but it won't be the best choice since it's not foldable.
As we said earlier, this is not actually the first hair dryer launched by Mijia, about a year ago the Chinese brand presented the Xiaomi Mijia Water Ion Hairdryer, a hugely successful product that obtained the funds needed for production in just two hours with over 10 thousand units sold. After two days the 60 thousand units were sold and finally at the end of the campaign there were over 90 thousand people to have purchased the product, with 10 million Yuan collected (over 1,2 million euros), or 6245% compared to the requested amount .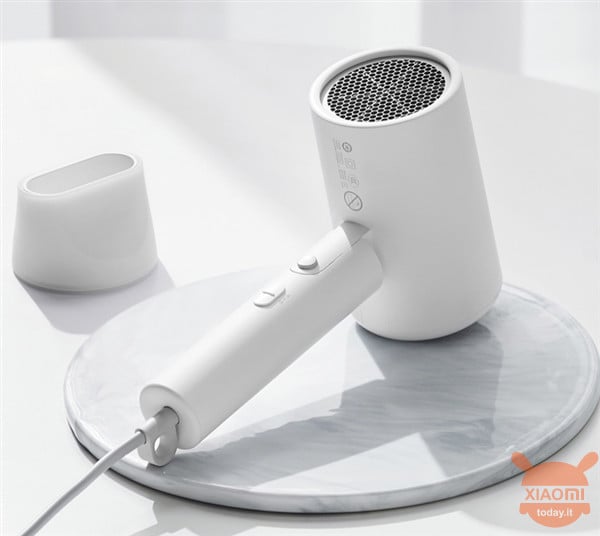 In any case, returning to the hair dryer presented today, Mijia expects the same success given the similarities with the predecessor and a sale price of only 79 Yuan (about 10 euros at current exchange rates) during the course of the campaign; the price will go up to 99 Yuan (13 €) at the end of it. Finally, remember that we are talking about prices for the Chinese market that will see price increases once sold online by third-party stores.
23 January 2021 11: 15

Amazon.it
Price updated on: 23 January 2021 11:15
Are you interested in OFFERS? Follow our TELEGRAM Channel! Many discount codes, offers, some exclusive of the group, on phones, tablet gadgets and technology.