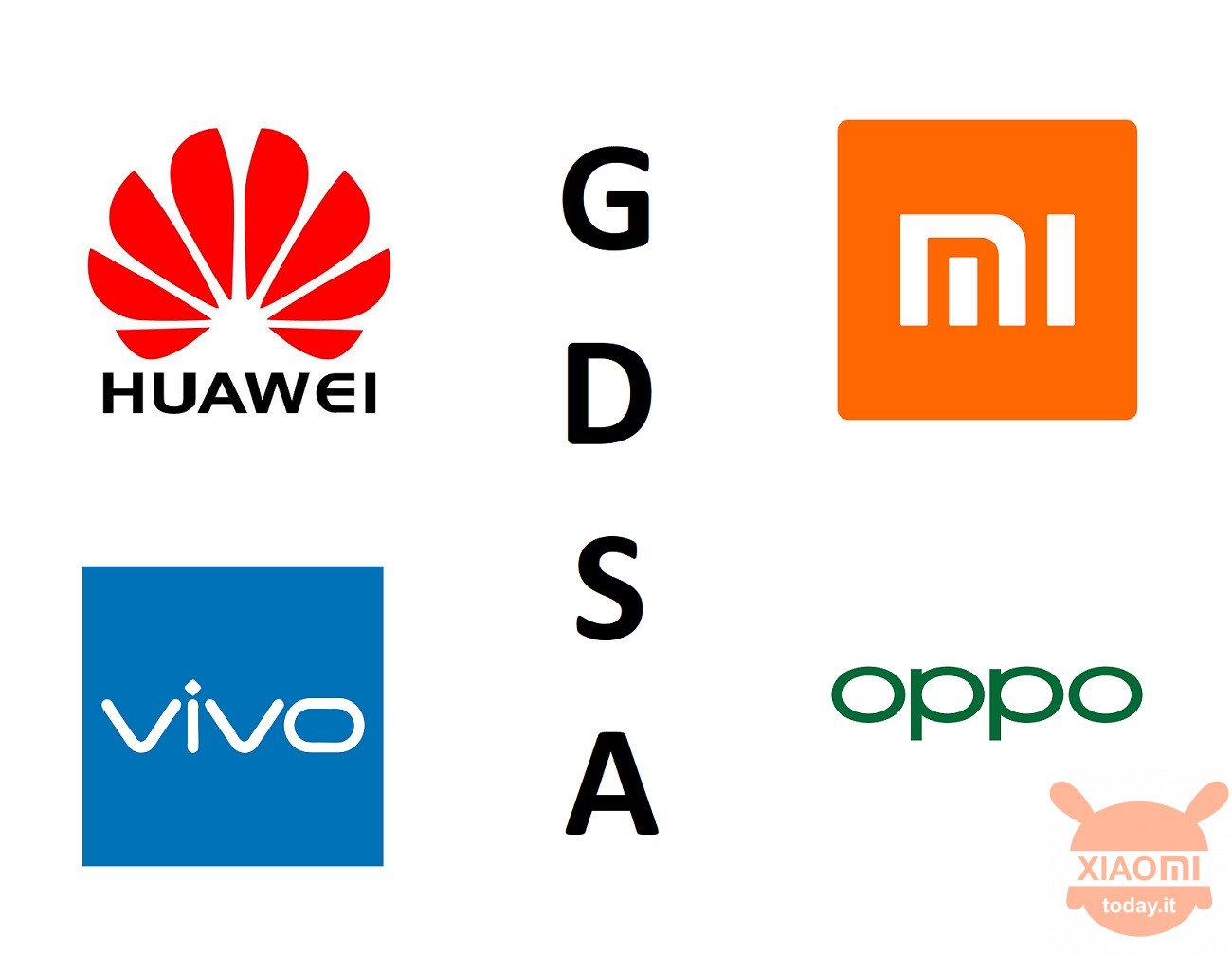 Let's take a moment's break from what are leaks and rumors and dedicate ourselves to a as much discussed as delicate topic. As we know many Chinese brands are somehow dependent on American services: we have seen how, in recent times, a company of the caliber of Huawei has been able to do well poco to solve the ugly fact of the ban imposed by the United Statesor rather by the president of the USA. Fearing a domino effect, however, other brands like Xiaomian, Oppo e Living they decided to form a "class action", but much bigger: they all joined against the Google Play Store monopoly. Let's see what it means and what the consequences will be.
Xiaomi, Oppo, Vivo and Huawei all united against the Google Play Store monopoly
The well-known newspaper to Reuters has announced that the aforementioned companies, fearing the danger that Huawei has faced in recent times, have joined in order to form a platform which takes its name Global Developer Service Alliance (GDSA). The reason is easy to say: they want to find one valid alternative to the Google Play Store platform and avoid being cut off from the western market. For once under the same hat, all four brands will be able distribute their applications, music, games and much more in markets outside China, markets where until now this task was "assigned"(If we can say so) a Google.
From what is clear, the service could enter its operational phase in record time: Reuters says it will be available for March but the whole could override not poco a cause of the virus who is bringing the souls of the Chinese to their knees.
One of the turning points to which this very interesting initiative will lead is a bargaining power of the four companies against Big G, power that would translate into one increasingly less dependence from the latter. It is not something that should be underestimated: if we think about it, in our small way we too suffer this relationship of "subjection". Just think of how many are complaining about the impending change of MIUI "Messages" and "Telephone" applications. This is just a trivial example that we can see, but there is certainly more behind it.
Currently none of the four companies Xiaomi, Oppo, Vivo and Huawei have said nothing about itlet alone Google.
Another positive aspect that this movement could bring, will primarily benefit developers. Currently i developers on Play Store are poco incentivized to develop because of a overcrowding of their figure in the environment. By creating an alternative, in addition to a diversification of the market (which never hurts), they themselves will be able to see their own work more appreciated but above all they will earn more. In reference to this, it has been said: "Making it easy for developers to increase their reach across multiple app stores, Huawei, Oppo, Vivo and Xiaomi attract more developers and ultimately multiple apps".
SECURITY UPDATE TRAINING
According to an official press release from Xiaomi Italia:
"The Global Developer Service Alliance only serves to facilitate the uploading of applications by developers to the respective app stores of Xiaomi, OPPO and Vivo. There is no competitive intent between this service and the Google Play Store. "
Ultimately what was reported by Reuters and then by the various newspapers, does not represent an attempt by companies to "put the wheels in the wheels" at the Google Play Store. It is an alternative, but not for malicious purposes and therefore there is no affront to the Mountain View giant. Indeed, if the situation is this it could be a valid means of support.