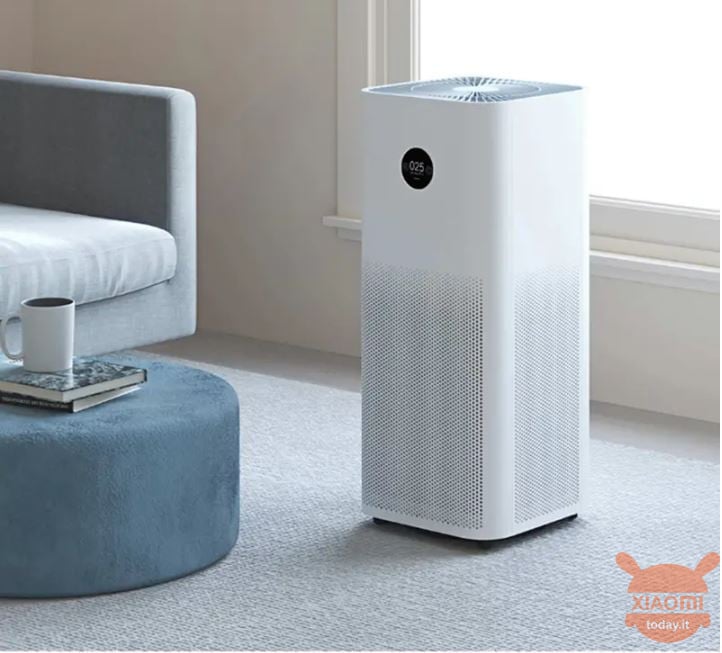 Designed to eliminate any impurities, the Xiaomi air purifier is an excellent product for those who want to breathe cleaner air in their home.
With its three modes (standard night and super) and the dual fan, the Xiaomi purifier produces up to 10000 liters of clean air per minute, eliminating all traces of formaldehyde, dust and passive smoke. Installation is quick and easy and the settings can be changed comfortably from your smartphone, setting the product on one of the 3 modes of use. The dimensions of the purifier are contained and therefore allow you to position it a little everywhere.
Today also on offer the new version, the Air Purifier 3H with OLED display!
Xiaomi MIJIA Air Purifier 3 maintains the dimensions of the previous model, but this time the device is able to move 400 cubic meters of air / hour, increasing the filtering capacity of PM29 particles by 2.5%. Also on this model there is a circular OLED display, as well as the availability of the companion MiHome app, which allows not only to control the purifier but also to obtain numerous information on air quality.
The Mijia Air Purifier 3 is also a sample of silence: just 32 decibels with a maximum consumption of 38 watts. The novelty on the third generation lies in a new laser sensor, which detects even the smallest particles harmful to the air. Air quality information is immediately available on the display of the Xiaomi Mijia Air Purifier 3, by means of a colored light ring surrounding the main button. It is thus possible to immediately understand the quality of the air we are breathing considering that at full capacity it is possible to purify 660 liters of air per minute on an area of ​​48 square meters. 24 October 2020 23: 59

Amazon.it
24 October 2020 23: 59

Amazon.it
Price updated on: 24 October 2020 23:59
Are you interested in OFFERS? Follow our TELEGRAM Channel! Many discount codes, offers, some exclusive of the group, on phones, tablet gadgets and technology.