Are you interested in OFFERS? Be smart and subscribe to our Telegram channel! Lots of discount codes, offers, pricing errors on technology from Amazon and the best online stores.
Redkey F10, a new product from Munchen, is an excellent choice in the now vast world of electric brooms because it combines really good quality at a super competitive price.
In addition to removing dirt in the house, redkey f10 will also help us work less!
In package, in addition to the motor body that weighs 3,91 kg, we find the tip for the corners, the 2-1 with integrated brush, the main brush with built-in LED light and the folding shaft.
Redkey F10 vacuum cleaner with automatic dust detection
This Vacuum cleaner in fact, it has an intelligent detection system of the dust that transmits the data detected by the sensor that correctly identifies the size of the dust (thanks to the resistance it encounters through the suction pipe) and thus changes the suction power, thus significantly increasing the life of the product (we are talking about a good 50 % !!!).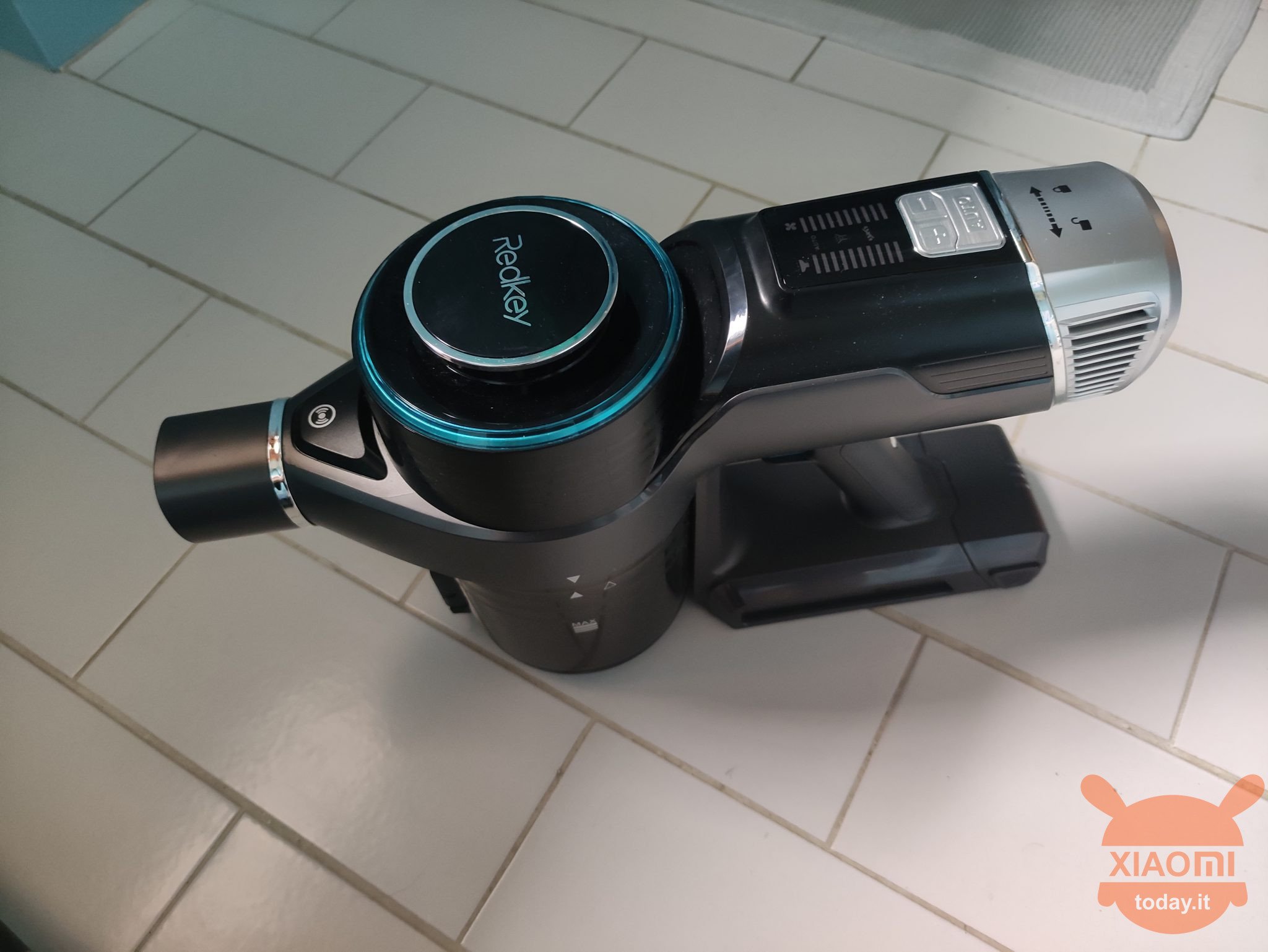 This sensor also automatically manages, when set in automatic mode, the operation of the entire vacuum cleaner itself, thus allowing us to optimize operation, reduce losses and minimize energy consumption.
Speaking of the technical characteristics, the excellent 400W motor is appreciated and has an excellent suction power of well 140 Air Watt, let's talk about ben 23.000 Pascal of pressure! And thanks to this, it has a cleaning efficiency of 95%, thus allowing us to clean even carpets, sofas and beds.
This electric broom also has a really excellent and efficient filtering system, in fact we are talking about a three-layer filtration with a double layer HEPA filter (washable), which is also particularly suitable for allergy sufferers as it greatly reduces the presence of particulate matter and avoids secondary pollution.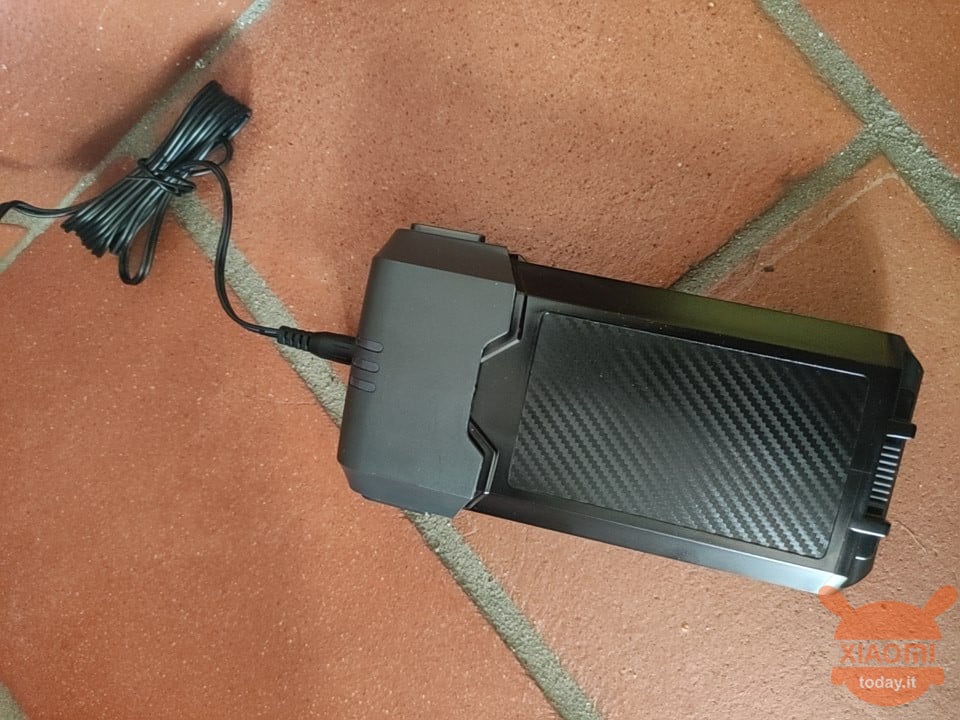 The 2.700mAh battery is removable and can therefore be replaced when it is worn out or it can be coupled to a second one to double the autonomy. It recharges in 5 hours and guarantees up to 60 to 8 minutes of autonomy depending on the selected power.
Il folding tube it is a really comfortable insert that allows you to have a lot less effort in cleaning under beds, wardrobes and all the places where you should fold!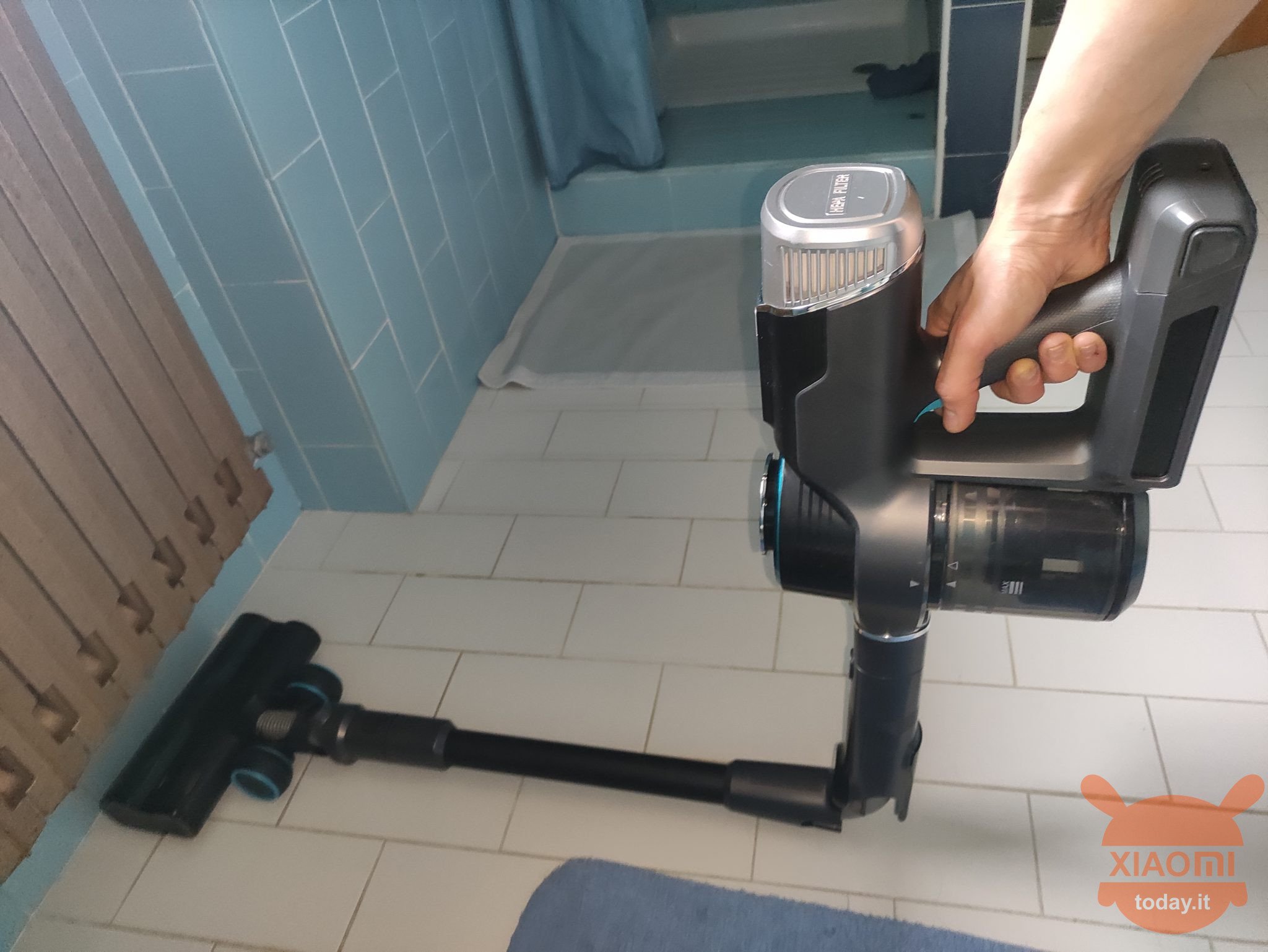 In conclusion, the Redkey F10 is a portable vacuum cleaner with an excellent, fluid and efficient design that will allow us to have a clean home at a very low price!
Buy it in the launch OFFER
Starting today and for a few days, it will be possible to buy the Redkey F10 on promotion eBay Italy at this link using the discount code PITALONG21 which will bring the final price at € 153.
Also with every order you will receive in tribute this Xiaomi bluetooth speaker.
Redkey F10
An economical cordless vacuum cleaner with good suction and autonomy combined with top-of-the-range features: automatic mode, folding rod, removable battery, LED on the brush
CONSTRUCTION AND MATERIALS
8.2
PROS
Good aspiration
Good autonomy
Smart mode
Folding rod
Removable battery
LED on the brush
HEPA filter
CONS
The washing mop is missing
Add your review