The Global market is not a single block, but the various non-China countries have determined policies that differ from each other. Xiaomi, like so many other companies, it has its own sales and export policies which, as mentioned above, can vary from place to place. But what does this have to do with the issue we are facing? A lot, since according to the reports on the social reddit, many users are complaining that their own Xiaomi smartphones are (apparently) inexplicably blocked, like victims of a brick. We explain why.
UPDATE AT THE END OF ARTICLE: THE COMPANY UNLOCKS SMARTPHONES IN INDIVIDUAL COUNTRIES
The web reports that Xiaomi is blocking smartphones in countries like Cuba and Syria. But why? And is that right? Actually yes and we explain why
According to the reports also collected by XDA Developers, in countries such as Cuba and Syria Xiaomi smartphones have remained in the grip of a sudden block. Apparently, there is no explanation as the devices are up to date and well functioning. So what could be the reason for this abrupt blockade? Very simple. If we go to see the page of Xiaomi's terms and conditions posted on its website, we're going to find out something very interesting. The company states that its customers will not be able to export any Products purchased to countries and territories such as Cuba, Iran, Syria, North Korea, Sudan e Crimea.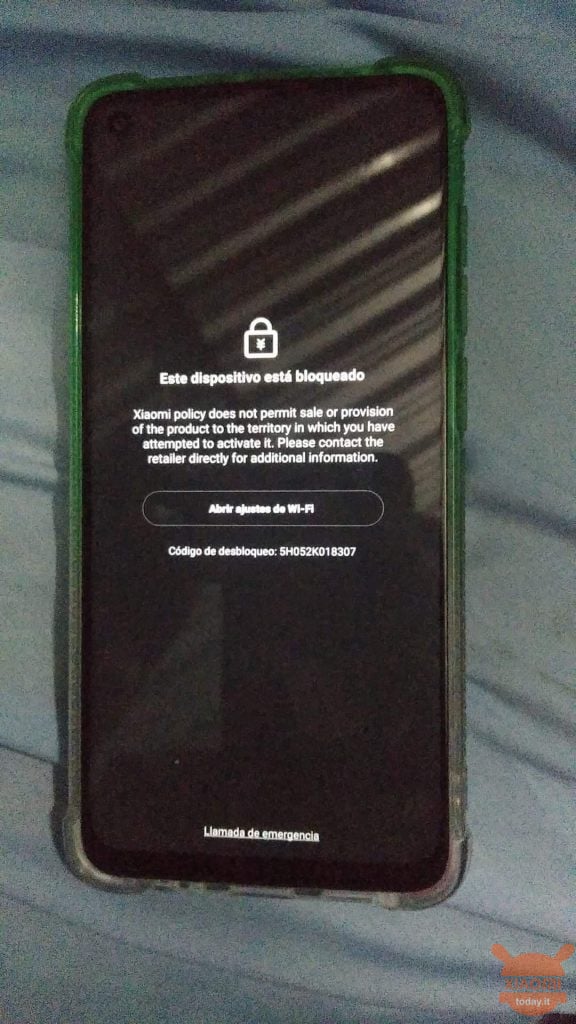 Read also: Xiaomi celebrates its smartwatch sales record on Twitter
The reasons have not been communicated and here it is not really the case to discuss them. As we said in the introduction, the a company's policies vary from country to country. But the question is another: if someone could export and then import Xiaomi smartphones in these countries? Here, the consequence is before our eyes: blocked devices.
A solution, as reported by XDA Developers, could be that of return the smartphone to those who sold it and, if necessary, make use of the guarantee. We don't know if this works, but all in all it could be the most immediate solution. Fortunately we, in most European countries, do not have these problems. The only advice we can give you is to always buy Xiaomi, Redmi and smartphones POCO from official channels or at least from distributors who guarantee a minimum of after-sales assistance.
SECURITY UPDATE TRAINING
The above situation has set in motion the company itself which, according to reports to the Global Times yesterday, he decided to re-unlock locked devices previously. A spokesperson reported that blocking smartphones in countries and regions including Cuba, Iran, Syria, North Korea, Sudan and Crimea "it does not target any specific market"And it is an interregional policy that aims at prevent smuggling through the black market.
As we tried to explain to the more "grumpy" users, in fact, the policy was not aimed at every person who bought a device but at those who have it purchased without going through the official channels. Xiaomi's export policy does not allow its customers to export any products to certain countries. However, according to the media, an "under the table" market has expanded in recent years and is quite common for customers. buy Xiaomi devices in one region and use them in another.
As a direct consequence of the affair, Xiaomi has decided to unlock devices that have been locked.
Are you interested in OFFERS? Follow our TELEGRAM Channel! Many discount codes, offers, some exclusive of the group, on phones, tablet gadgets and technology.
229,00

€

249,90

€
available
19 September 2021 21: 30

Amazon.it
Price updated on: 19 September 2021 21:30