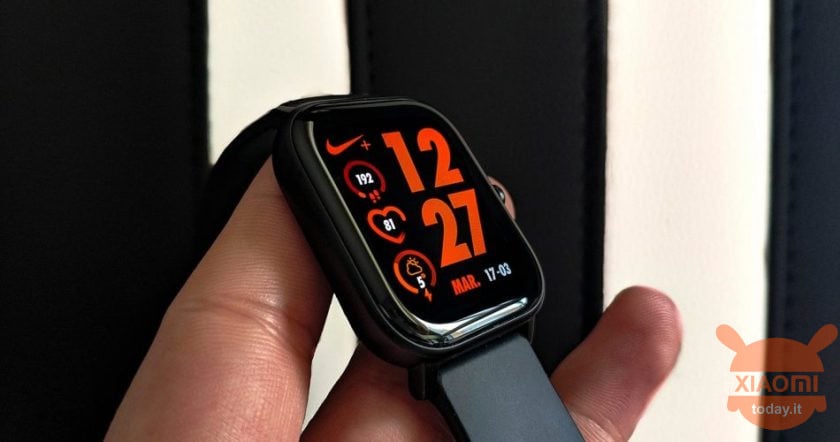 When we xiaomists talk about smartwatches, although we think of the desire to have a We Watch, we cannot help but imagine a device Amazfit. The line of wearable and smart devices from Huami is perhaps the best known in the world and to make it so there was also the collaboration with Xiaomi regarding the production of the Mi Band, the latest of which Mi Band 5 could also arrive in a Global version with NFC. But Amazfit's famous smartwatches are quite different: GTR and GTS, which seem to have heirs.
The famous Amazfit smartwatches will have heirs: little imagination in the name, but certainly a lot of substance with Amazfit GTR and GTS 2
As always we thank the dear MagicalUnicorn, prominent member of GeekDoing who found the codenames of these two devices: Amazfit GTR and GTS 2. Where did you find them? Going to do research in theAmazfit application (version 4.8.9), the developer and "treasure hunter" became aware of two new devices, or rather three to be precise. While the above two will be the heirs of the previous onomini, the third model is called Amazfit neo.
Taking up a little the names of the famous TV series "La casa di carta" (except for the GTS 2), the company decided to call the devices Newton, lisbon e Tokyo. This means that shortly, possibly within the year, Amazfit will decide to present its new flagship smartwatches one sportier while the other a little more elegant. Neo, the third, remains unknown in all respects. In terms of design we can't imagine what the differences will be with previous models while, in terms of performance, we could hypothesize that the new wearables will be able to count on a brand new processor and definitely more powerful than before. We obviously speak of Huangshan 2 presented on June 15th. Prices will certainly not be low. If you want to buy an Amazfit smartwatch, we advise you to take a look at the official store.
Amazfit GTS
🇨🇳 Priority Direct Mail (No Customs) Shipping ✈