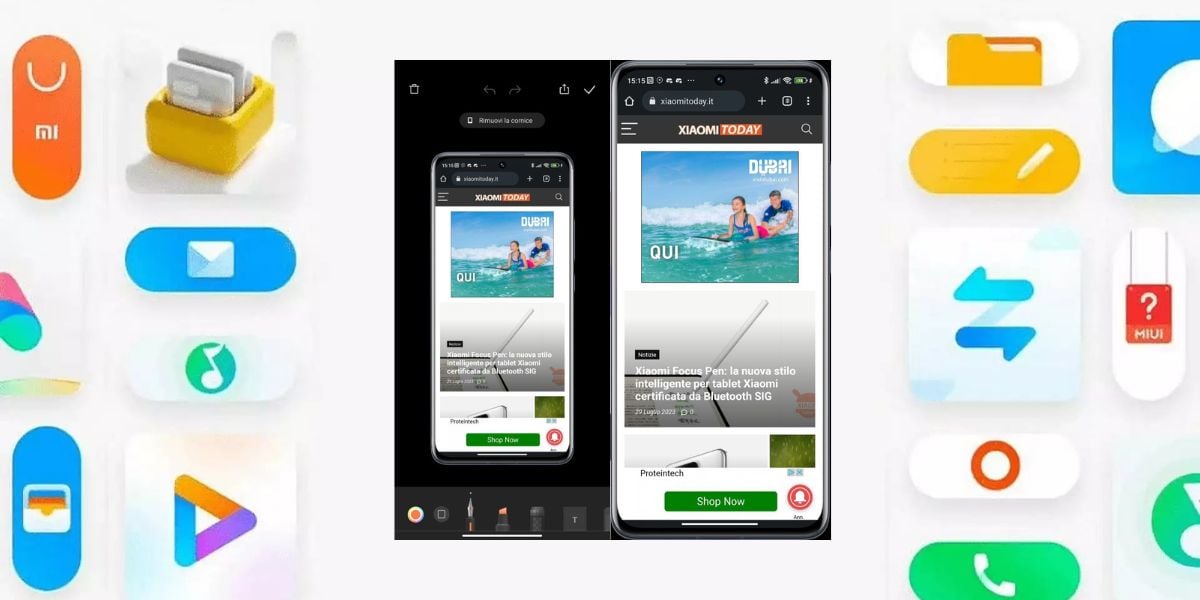 Xiaomi has just released an update for the MIUI screenshot function which adds a stylish frame to the captured images. There are 59 models that can install this new feature that will make the screenshots more captivating.
List of supported models
This is the list of models that can install the update
Xiaomi 13Ultra
Xiaomi 13
Xiaomi 13 Pro
Xiaomi 12
Xiaomi 12X
Xiaomi 12 Pro
Xiaomi 11Ultra
Xiaomi 11 Pro
Xiaomi 11 Lite 5G
Xiaomi 11 Lite 5G
Xiaomi Mi 1
Xiaomi Civic 1S
Redmi K40 Gaming
Redmi K40
POCO F3
Redmi K40 Pro
Mi 11i
Redmi Notes 11 Pro 5G
Redmi Note 11 5G
REDM Note 11T 5G
POCO M4 Pro 5G
REDM Note 10T 5G
Redmi Note 10 5G
Redmi Notes 11SE 5G
POCO M3 Pro 5G
Xiaomi 12S Ultra
Xiaomi 12 Pro Dimensions
xiaomi 12s pro
Xiaomi 12S
Xiaomi Mi 2
Xiaomi 13Lite
Redmi K50 Gaming
POCO F4GT
Redmi K50
Redmi K50 Pro
POCO F4
Redmi K40S
Xiaomi 12t pro
Redmi K50 Ultra
Redmi Note 11T Pro 5G
POCO X4 GT
Redmi Note 12t Pro
Redmi Notes 11R
Redmi K60
POCO F5 Pro
Redmi K60 Pro
Redmi K60E
Redmi Notes 12 Pro 5G
Redmi Notes 12 Turbo
POCO F5
Redmi Note 12 5G
Redmi Note 12R Pro 5G
Redmi Note 12 Pro Speed
POCO X5Pro 5G
Xiaomi pad 6
Xiaomi pad 5
Xiaomi Pad 5 Pro Wifi
Redmi Pad
Xiaomi Mi 3
How to add frame function to screenshots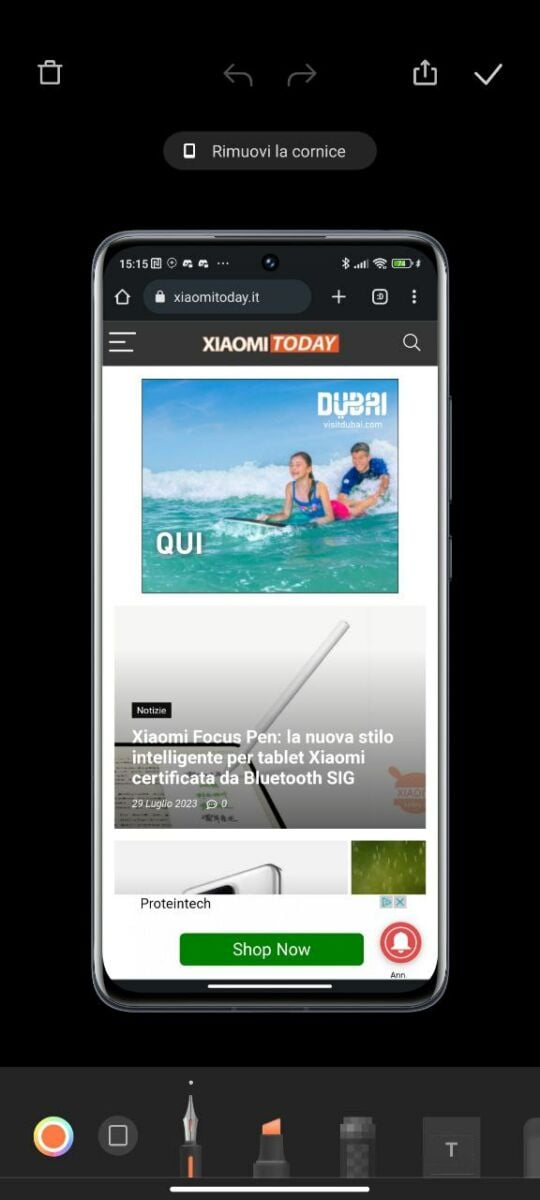 To enjoy this feature, you need to install the latest version V1.4.76-07272045 of the MIUI Screenshot application. Once the update is installed, capturing a screenshot is as simple as ever. After taking a screenshot, just preview it and tap the "Add Device Frame" button located at the top of the screen. From there, they can select and apply the desired frame to your screenshot, instantly adding flair and customization to your captures.
This nice addition not only adds a touch of uniqueness to users' screenshots, but also reflects Xiaomi's commitment to providing innovative features and improvements across its wide range of devices. Users can now showcase their favorite moments, achievements or messages in a stylish frame, enhancing the overall visual appeal of their screenshots.
More updates for MIUI functions
Other MIUI apps and functions are also frequently updated with some new features. Below you will find the list of the most interesting applications: